Contact
Address: 34/F,East Tower,Yangcheng Commercial Center, No.122, TiYuDong Rd.,Guangzhou, P.R. China
Tel: +86 20 38870988
Fax: +86 20 38870902
E-mail: export@gzciec.com
lyx@gzciec.com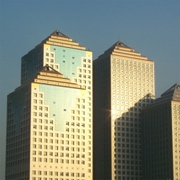 Introduction
With the approval of the State Foreign Trade & Economic Cooperation Ministry, Guangzhou Economic & Technical Development District Construction Import & Export Corporation was established in 1985. The registered fund is RMB14.30 million. Our main business are: import and export, sales agent, goods transportation and distribution. We also undertake the cooperation business of sino-foreign joint venture as well as the business of information service for foreign investment.
With more than 20 years experience, we have already established credit standing in domestic and international market and got the 'Abide by the Contract and Keep the Promise(continuous 15 years)' certificate awarded by Chinese government. We have passed the approval of ISO9001:2000 audit and obtained the certificate of DNV in 2001 and we are classified as AA class Enterprise by Huangpu Custom in China.
According to the principles of "Faith to the customers and mutual development", we warmly welcome the customers from all over the world come to build up business, establish friendly cooperation relationship and exploit the market both domestic and overseas.